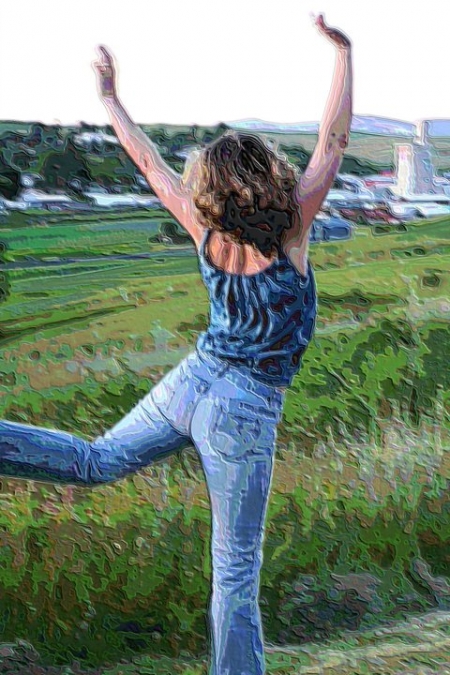 I read an interesting article today about happiness. Specifically, it outlined the one thing you should do to be happy, and that was to stop trying to be happy; to stop searching for happiness.
It was interesting to me because the author seemed to suggest that [most] people search for happiness in material possessions or social status. He went on to explain that happiness is a moment in time, rather than a tangible object, but it almost sounded as if he thought he was the only person to know this. (I may be misreading his intentions.)
Anyhow, it made me realise that my own quest for happiness has [almost always] been based on the intangible moments, rather than material possessions. In fact, my own goal to find a lift of happiness is based on the idea of being spiritually and emotionally happy—not the idea of having 'things'. (Though I do like things!)
I am still struggling a bit with finding the happiness that I want, but it's not because I'm looking for the wrong things, it's because I'm spending too much time focusing on the stressful things in life right now. But, I am happy to say that I have seen more happy days in the past two years than sad ones. (Baby steps.)
But what I am doing to continue my quest for happiness? Let's see, I am:
I admit that I have a long way to go to pure, blissful happiness and that I am no where near a happiness expert, but I know that I'll get there because I have the important building blocks: Family, friends, and faith.
So, what do you think? Can you find happiness if you're searching for it? And can you find it with material things, or does it have to be intangible things?
I'd love to know what you think.