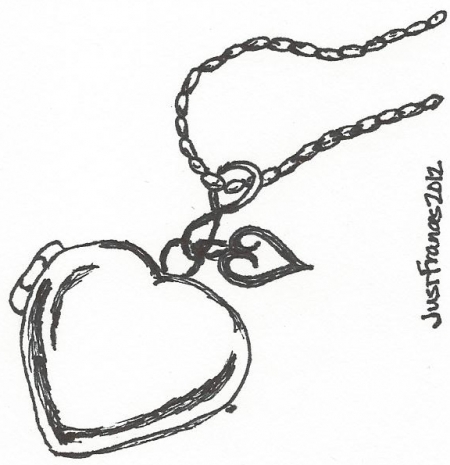 It started a couple of years ago. There was a boy. I liked him and I thought he liked me. But he wasn't willing to commit. He didn't want me as his girlfriend; he just wanted me as a play toy. So I walked away. Admittedly, I walked away wishing he would fight for me to stay, but he didn't. And it broke my heart.
But I slowly got over him to the point where I was beginning to accept that this boy I liked didn't like me back.
Only he knocked on my door a couple of months ago. And I stupidly answered and let him in. Even though I knew it would all end in tears because I liked him so much and he didn't like me back. Or at least he didn't like me enough.
But we got on. And I didn't bring up commitment or the fact that I wanted to be his girlfriend, not just his toy. I figured that if I played it cool, he would just realise that he could never risk me walking away again because he liked me oh-so-very-much. And the only way to keep me would be to commit to me.
Every time I wanted to broach the subject of what he wanted from me, I chickened out. Every time I wanted to invite him to be more "relationship-ish" with me, I chickened out. Instead, we just drank cups of tea and sent daily text messages. On occasion, we'd have lunch or spend a few hours out and about in town together. We were, after all, just friends.
I told myself that he'd come around. I told myself that he would fall in love with me if I didn't push him.
Then something happened. We didn't get in a fight, but he did something that upset me. I voiced my upset and said we needed to talk. But instead he asked for time to reflect. There wasn't a conversation or an explanation, just silence. He never said why he was reflecting. He never said he was confused about what he wanted from me; from us. He just said he needed time.
Only silence breeds uncertainty. And when I asked if he was OK and for him to at least say hello, he simply told me he needed time. No explanation; he just needed to take some time.
So I asked that he tell me if wants to end things with me. Or if he needed to think about how (if?) I fit in his life, I asked if we could at least agree for him to reach out and say hello in a couple of days. Just to let me know he's still there.
(And, apparently, my attempts to say that I understood and that I was happy for him to have time were misinterpreted. Damn electronic communication!*)
Finally, he came by to talk today. I feared that he was coming by to say he didn't want to see me, though I allowed myself to hope he was going to swoop me into his arms and tell me that he couldn't live without me.
Instead, he suggested that I knew all along that he was never going to commit, but that he was perfectly happy with how things had been going before I got mad at him for the way he'd treated me. He didn't want a commitment with me today any more than he did a year ago and he thought I understood that. Only I didn't understand how someone could seem to enjoy my company so much yet still not want to be with me. I still don't understand.
So about 10 minutes after he arrived, I asked him to leave. I asked him to have the decency to understand that his treatment of me was hurtful (even if he didn't think it should be). I asked him to understand that I want more and I will always want more. I asked him to understand that I felt used. But he refused to accept any of those things.
I walked him to the door with humiliated anger and when he asked if we could at least be friends, I told him to never, ever contact me again.
And then I slammed the door behind him and sobbed. I sobbed and wished that he would fight for me, knowing that he never will.
My heart is broken in a million little pieces because there's this boy out there who I like so very much, and he doesn't think I am valuable enough to commit to. He doesn't think I am important enough to hold on to. He doesn't think I am worth his energies or his love. Yet he's perfectly happy to keep me around for entertainment value.
I knew that finding love after Paul died would be difficult, but I never realised that it would hurt so very much. And to be honest, I don't know that my heart can take the disappointment of failed attempts anymore.
I never realised how very lucky I was when I met Paul: A man who instantly knew my value and worth; a man who couldn't wait to commit to me; a man who made me feel important and loved every single day.
I know I will never find a replacement for Paul—he's irreplaceable—but certainly there's another man out there who will treat me as well as Paul did. A man who will love me with the same passion that I love him? A man who wants to share his entire life and his entire world with me? Isn't there? Somewhere?
* I admit that much of the problems I've had with this boy is due to the difficulties of expressing thought and emotion via electronic communications. I wish I could take all of the misunderstandings away, but it's too late now and likely wouldn't change the outcome.
Note: I realise that there are two sides to every story. This is my condensed side of the story and I fully admit that the unabridged version would be more than I'd ever want to admit. I made mistakes; he made mistakes. But I have to realise that no matter how many mistakes either of us made, the fact is this: He was never as invested in "us" as I was. I only hope that I can remember that moving forward so that I can remember to never, ever open the door should he knock again. (Even though I know I will. And I hate myself for that!)